American Heart Association Training Center
American Heart Association Training Center


Connie Courcy, RN
Training Center Coordinator
Director of Education


Locations
Windham, NH (Main Headquarters)
Massachusetts (Onsite at Facility Locations)
Parkland Medical Center in Derry, NH
Portsmouth Regional Hospital located in Portsmouth, NH
Call to Enroll: (603) 890-3533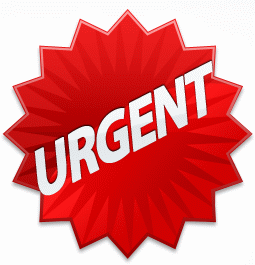 The Administrative office will be closed Friday 12/27/19 - Monday, 12/30/19
If you would like to enroll in one of our courses or would like more details about a course, please

click here

!


If you are a Parkland or Portsmouth Regional Hospital staff person and would like to enroll in a course, please complete the employee enrollment form by

clicking

here

!
I

f you would like to email us, any issues will be addressed on Tuesday, December 31st when we return. Our email address is

mail@ec3-tc.com
Over 30,000 Students Trained
American Heart Association Certification eCard
received within 48 hours via email, following successful completion of course

SMS Texting Feature Now Available for Students to Claim/View eCards

We're excited to announce that students are now able to claim their eCard via SMS text!

When enrolling in a course online, you MUST enter your cell phone number under the Primary Phone field to enable this feature

eCards are assigned within 48hrs after successful course completion

To claim your eCard, text "eCard" to the number "51736" to receive a link to your eCard

NO WAITING FOR CERTIFICATION CARD TO BE MAILED!!!
Educational Critical Care Concepts is an American Heart Association Training Center headquartered at The Commons in Windham NH. Classes in Massachusetts are performed onsite at facility locations. Additionally, we have training sites located at Parkland Medical Center in Derry NH and Portsmouth Regional Hospital in Portsmouth NH.

We provide Heartsaver First Aid, CPR, Basic Life Support (BLS), Basic Dysrhythmia, Advanced Cardiovascular Life Support (ACLS) and Pediatric Advanced Life Support (PALS) training to the community and healthcare providers that are in need of new certification and re-certification in accordance with the American Heart Association (AHA) guidelines.

All courses are instructed in either a traditional classroom format or in a Blended eLearning format.

Traditional classroom format

All course components are presented in a classroom setting (no online, except for pre-test for advanced courses)

Blended eLearning format:

Classroom component is conducted online as a self-directed program. Once the online component has been completed (including the written test), the student comes in to our training center for a hands-on skills practice/testing session.
All of our courses are American Heart Association courses and successful completion of course results in an American Heart Association course completion eCard that is recognized nationwide.
EMPLOYEE ENROLLMENT FORM:
Employees of Portsmouth Regional Hospital, Portsmouth Regional Ambulatory Surgery Center, Parkland Medical Center (Derry, NH), and Steward Health Care Systems, LLC (Holy Family Hospital - Methuen, MA & Andover Surgery Center) please use the Employee Enrollment Form located on the top of this page or CLICK HERE!
In keeping current with current technology, Educational Critical Care Concepts has outfitted all of our training locations with new ECG Simulators! These state of the art simulators are for use in ACLS/PALS classes to enhance the students learning experience. These simulators are used with pre-set practice scenarios and AHA Megacode scenarios for testing. With new simulators, students will monitor vitals including temperature, heart rate, SPO2, ETCO2, Xrays & capnography. Additionally, with the touch screen, students will be able to check NIBP, charge and use defibrillator, perform synchronized cardioversion, perform transcutaneous pacing and much more.

We are pleased to announce the American Heart Association has partnered with the Society of Cardiovascular Patient Care and share in their mission for chest pain care and Early Heart Attack Care (EHAC). For more information regarding EHAC, please follow this link to their website.

Training classes are held at the following locations:
Educational Critical Care Concepts Training Center

The Commons, 25 Indian Rock Road (Rt. 111) in Windham, NH - (Training Center Headquarters)

Massachusetts

Onsite at facility locations (Call to arrange groups)

Parkland Medical Center Training Site - 44 Birch Street, Nutfield Professional Building Entrance A Derry NH

Portsmouth Regional Hospital Training Site - 333 Borthwick Ave Shoals Main Entrance in Portsmouth, NH

What Makes Us Different?
Training Center Coordinator Focused on Quality Education

Our Director of Education/ Training Center Coordinator is a very active participant in the American Heart Association. She brings 25+ years of nursing experience in emergency healthcare working in the New England area, specifically southern NH and the Boston, MA area hospitals. She is an experienced educator, is an American Heart Association BLS, ACLS & PALS Regional Faculty Member for Northern New England and member of the Northern New England American Heart Association QA/QI Sub-committee.. Our emphasis is on performing all classes in the most comprehensive manner for the best possible quality training for all participants.

Experienced Healthcare Professional Instructors

Our instructors are experienced healthcare professionals and emergency medical responders who are active in the field and have first hand experience with codes and emergency situations.

Hands-On Practice with Emphasis On Practice

In all of our classes, each participant is required to actually demonstrate their skills. Each participant has their set of equipment for practicing and demonstrating all aspects of life support on their manikin. Each participant has their own workspace where they perform hands-on-practice on the table top, no practice will be performed on the floor, eliminating knee and back fatigue, unless of course that is what you prefer. While we do realize that in reality, we take care of the victim wherever they may fall; in the classroom, participants practice on the table top to alleviate any distractions from discomfort and focus on skills application.

Small Class Sizes

Class sizes are intentionally kept small (no more than 20 participants) to allow each participant to receive the individual attention they need to get the most out of their training experience

Excellent Student: Instructor Ratios

We strictly maintain excellent instructor to student ratios in accordance with American Heart Association guidelines to give the student ample opportunity to receive instant feedback during their skills practice and have the opportunity to get their questions answered immediately

One-to-One Student to Equipment Ratios - (No Equipment Sharing)

Educational Critical Care Concepts uses up to date new equipment including brand new Instrumented Real-Time Directive Feedback Manikins programmed to the new 2015 AHA Guidlines. Other new equipment includes touch screen simulators that provides instant patient feedback for advanced classes.

Additional training equipment includes Saniman Adult manikins, Baby Anne infant manikins, adult/infant BVMs, one way valves, Heartstart FR2 AED trainers, Adult ACLS manikins, defibrillators, advanced airways and more. Each participant uses their own equipment without the need to share. All equipment is sanitized after each class. Participants will breath into the manikins using their pocket masks, BVMs, will perform actual chest compressions, use their AED trainer to attach to their manikins and perform simulated shocks, install advanced airways, connect/use defibrillators and administer drugs (no actual drugs used) with actual commercially prepared packing (medications have been replaced with water).
Our Mission
"The goal of Educational Critical Care Concepts is to provide a quality First Aid/CPR/BLS/ACLS/PALS educational service to the community and healthcare professionals that meets the requirements of the American Heart Association (AHA)guidelines while streamlining the certification process required by hospitals, doctors and the needs of the community". "We provide dedicated Training Centers, that offer FLEXIBLE scheduling of courses to meet the needs of the community."
Parkland Medical Center OR Group
(ACLS)
Please report any website issues to mail@ec3-tc.com
Your feedback will help create a better web experience
List of Courses Offered
Traditional Classroom Courses - Healthcare Provider
Advanced Cardiac Life Support Class (ACLS Class) (1st Time or Renewal/Update)
Pediatric Advanced Life Support Class (PALS Class) (1st Time or Renewal/Update)
Basic Life Support Class (BLS Provider Class) - 1st Time/Expired Certification Course


Basic Life Support Renewal Class (BLS Provider Renewal Class) - Current BLS Provider Certification Status
Basic Dysrhythmia Class


Online (eLEarning Course with Skills Testing Session) - Healthcare Provider
Advanced Cardiac Life Support Online (ACLS Online) aka ACLS Heartcode
Pediatric Advanced Life Support Online (PALS Online) aka PALS Heartcode
Basic Life Support ONLINE (BLS Online) aka BLS Heartcode
Learn Rhythm Pediatric Online
Learn Rapid Stemi Online
Traditional Classroom Courses - Community CPR Courses
Heartsaver First Aid Class
Heartsaver CPR Class
Heartsaver First Aid CPR AED Class
Heartsaver Pediatric First Aid Class
Heartsaver Pediatric CPR AED Class
Heartsaver Pediatric First Aid CPR AED Class


Online (eLEarning Course with Skills Testing Session) - Community CPR Courses
Heartsaver First Aid Online w/ Skills Testing Session
Heartsaver CPR Online w/ Skills Testing Session
Heartsaver First Aid CPR AED Online w/ Skills Testing Session
Heartsaver Pediatric First Aid Online w/ Skills Testing Session
Heartsaver Pediatric CPR AED Online w/ Skills Testing Session
Heartsaver Pediatric First Aid CPR AED Online w/ Skills Testing Session